Sempra's California utilities, San Diego Gas & Electric (SDG&E) and Southern California Gas (SoCalGas), reflect a high-performance culture and work continuously to implement multifaceted Equity Action Plans that include a focus on purchasing and supplier diversity, people, and community investments. 
In 2021, SoCalGas spent $972.6M with diverse firms, 91% of which are based in California, representing 42.4% of total purchases.  Further, SoCalGas increased spend with Black and African American-owned businesses by 49%.  SDG&E purchased 39.1% of goods and services from diverse suppliers, infused $2.4 billion into the economy and spent nearly a $1 billion with our diverse suppliers. Both utilities far exceed the CPUC's goal of 21.5% as supplier diversity is intrinsically part of our core business.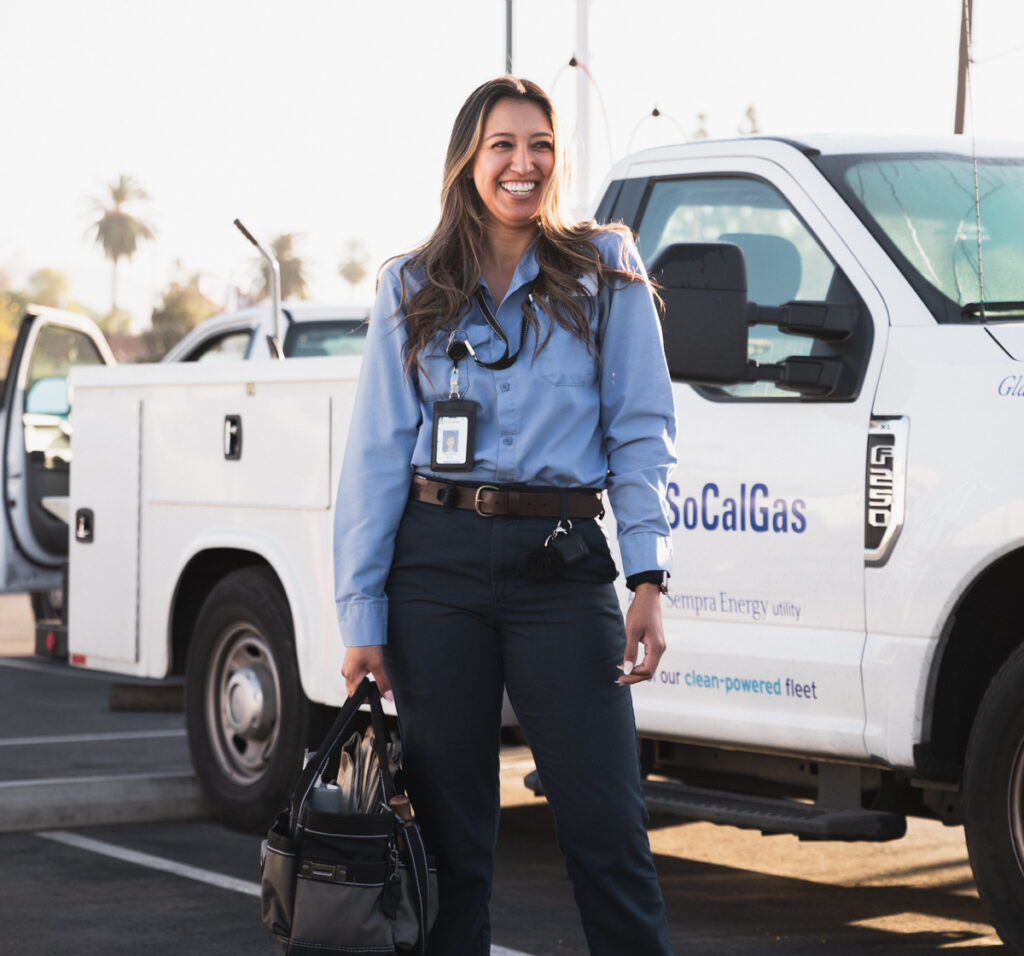 One of our company values is to champion people. Both California utilities launched a pilot program in 2021 and has expanded this initiative to help de-bias the hiring and selection process by requiring interview panels for select leadership positions to be comprised of at least one woman and one person of color. This, along with other recruitment strategies, outreach, and community partnerships has made a real impact. SDG&E hired 6% more women and 5% more people of color in 2021 compared to 2020. SoCalGas increased the overall number of diverse hires by 4%. As part of our sustainable business practices, we work to create an inclusive and equitable workplace that drives a safe and innovative culture where everyone is positioned for high performance. Aligned with these efforts, newly designed leadership development programs were launched for historically marginalized groups. Notably, the inaugural cohort of SDG&E's leadership development program consisted of 72% diverse participants, while 100% of SoCalGas's diverse development program participants were women or people of color. Additionally, SoCalGas currently has five employee resource groups (ERG) and both utilities are well positioned to increase this number and their impact going forward. A true testament to our commitment to in these areas, a percentage of executive compensation is tied to diversity, equity, and inclusion goals.