Background
In 2020, T-Mobile and Sprint merged, opening doors to millions of additional customers and welcoming thousands of new employees. Embracing the challenge to create a new T-Mobile with a unique customer-obsessed culture, the organization centered on attracting, retaining, and developing the best team in the history of the telecom industry. T-Mobile knew it was essential to further commit to DE&I as a long-term strategy. In October 2019, they made a $25 million investment in this effort, entering into a Memorandum of Understanding (MOU) to work closely with six major American DE&I advocacy organizations: the National Urban League, National Action Network, Asian Americans Advancing Justice, Asian Pacific American Advocates, League of United Latin American Citizens and UnidosUS. Aside from a national diversity and inclusion council, they also created a California Council and work with diverse partners and community leaders across the state. DE&I initiatives began as grassroots movements at both companies and are now the lifeblood of T-Mobile's culture.
Impact

T-Mobile recognized the widespread need for support among underserved diverse communities. The company rose to the challenge, not only through major investments, but also by addressing pressing issues like climate change, technology gaps, workforce development, and more. To address these needs, T-Mobile has:
Opened a Customer Experience Center (CEC) in the San Joaquin Valley, which consists largely of communities of color, with more than 400,000 living in poverty. Opening the created 1,000 full-time jobs with full benefits, stock options, childcare subsidies, and college tuition assistance.
Partnered with local community-based organizations, workforce groups, diverse chambers, and local elected officials to recruit candidates for positions within the CEC.
In 2021, embarked on a five-year partnership with the Learning Alliance Corporation and other telecommunications partners to launch NextTech Diversity, which provides career training and placement for thousands of underrepresented candidates to take on roles as 5G network technicians.
Celebrated 50 candidates through 2021, with 39 graduating — 21 of whom are already employed — while the additional candidates graduated in December 2021. T-Mobile is committed to annually doubling their impact through 2025.
Addressed climate change by doubling down on their commitments to reduce their carbon footprint and source 100% of their electricity from renewable energy by the end of 2022.
Set two carbon reduction targets validated by the Science-Based Targets Initiative, a global initiative and a leading standard for setting targets to reduce greenhouse gas (GHG) emissions and prevent the worst effects of climate change. The company was the first in the industry to do so.
Set another industry first by joining the RE100 pledge in 2018, committing to source renewable energy equivalent to 100% of our total electricity usage by the end of 2021.
Received recognition for their environmental stewardship, ambition, and climate action in the CDP A List 2020, Green America's Wireless Scorecard, and the EPA Green Power Partnership.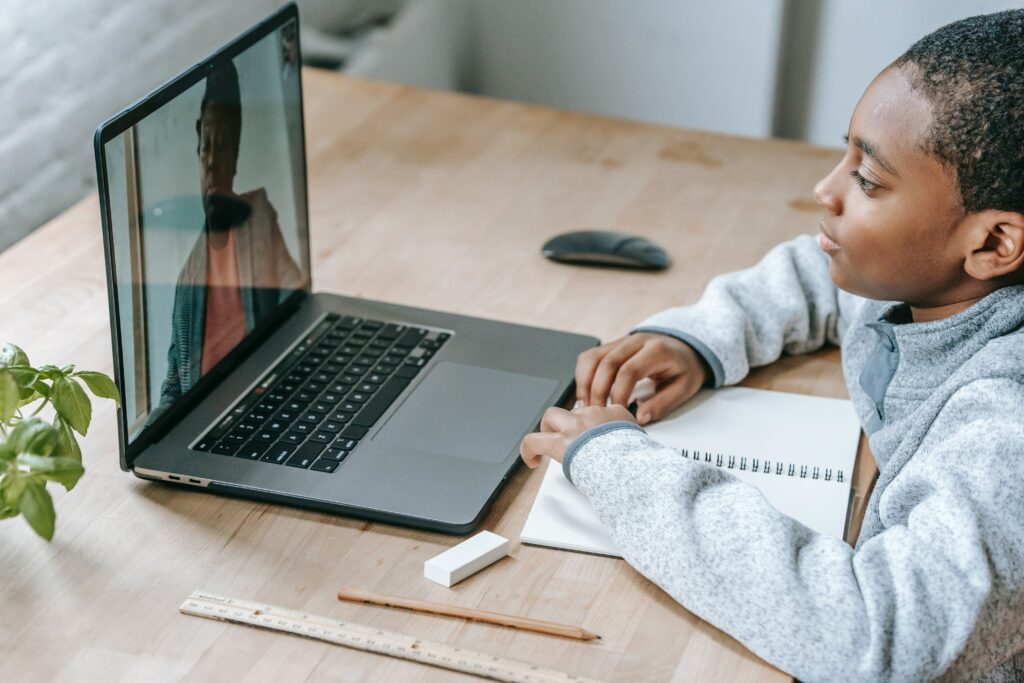 Innovation
Lack of access to internet technology has always existed, but the pandemic exacerbated the issue and highlighted the gaps in accessibility. So, T-Mobile set a bold goal: help every single disconnected student in the U.S. get access to the internet so they can learn and thrive. Project 10Million is T-Mobile's $10.7 billion landmark initiative to provide free and heavily subsidized connectivity and mobile devices to millions of underserved student households over five years. The intent is to not just chip away at the digital divide, but to eliminate it permanently. Launched in August 2020, Project 10Million builds on Sprint's commitment to provide free internet access to one million underserved and disconnected high school students as well as T-Mobile's work to provide equal access to online learning for schools and their students. Through partnerships with school districts, Project 10Million offers free wireless hotspots, free or heavily subsidized high-speed data, and access to affordable laptops and tablets to underserved student households. T-Mobile also partnered with the State of California's Department of Education and Superintendent Tony Thurmond to bring connectivity to underserved students across California.
Inclusivity
T-Mobile leadership has already begun identifying the right priorities and goals, developing behaviors that drive those priorities, and fortifying the systems that reward and support those practices. This effort builds upon the DE&I promises already made and with the support of the National External Diversity & Inclusion Council and California Council. Both Councils are comprised of non-employees from diverse groups, including multicultural leadership organizations that are party to the MOU, and other community leaders to facilitate open communication over the development, monitoring, and evaluation of diversity initiatives and to provide advice to the New T-Mobile senior executives. With the help and input of the Council, T-Mobile developed and implemented a Diversity Strategic Plan, addressing each of the key elements of the MOU and reflecting best practices in the industry:
Increasing the diversity of leadership and workforce at all levels, including its Board governance, to reflect the diversity of the communities in which it operates.
Making a targeted effort to increase partnerships, business, and procurement activities with diverse business enterprises in a range of categories such as financial and banking services, advertising, legal services, and asset sales.
New T-Mobile aims to become a member of the Billion Dollar Roundtable by 2025.
Expanding wireless offerings to low-income citizens, underserved minority populations and insular and rural areas, and to organizations serving these underserved communities.
A significant philanthropic investment for institutions serving disadvantaged or underrepresented communities to support tech entrepreneurship and to bridge the gap in literacy, job training, and access and participation in the digital economy for communities of color.
Leadership
T-Mobile's Board of Directors consists of dynamic and experienced leaders from across industries who provide counsel and direction to ensure long-term success. The composition of the Board has continued to evolve and as of July 2021, the Board of Directors consisted of 14 members, seven of whom identify as a woman and/or racially or ethnically diverse. T-Mobile understands diversity, inclusive of gender, race, and experience, is a critical attribute of a well-functioning Board of Directors and a measure of sound corporate governance. T-Mobile's director selection guidelines define diversity broadly to include not just factors such as gender and race, but also age, ethnicity, geographic, cultural, and professional diversity. In addition to the Board of Directors, the Senior Leadership Team is comprised of 16 executives, seven of whom identify as a woman or racially or ethnically diverse.
T-Mobile will continue to uphold the importance of a diverse Board and executives throughout the company. T-Mobile truly recognizes DE&I as not just a checkbox for corporate governance, but a tenet of the company's foundation.